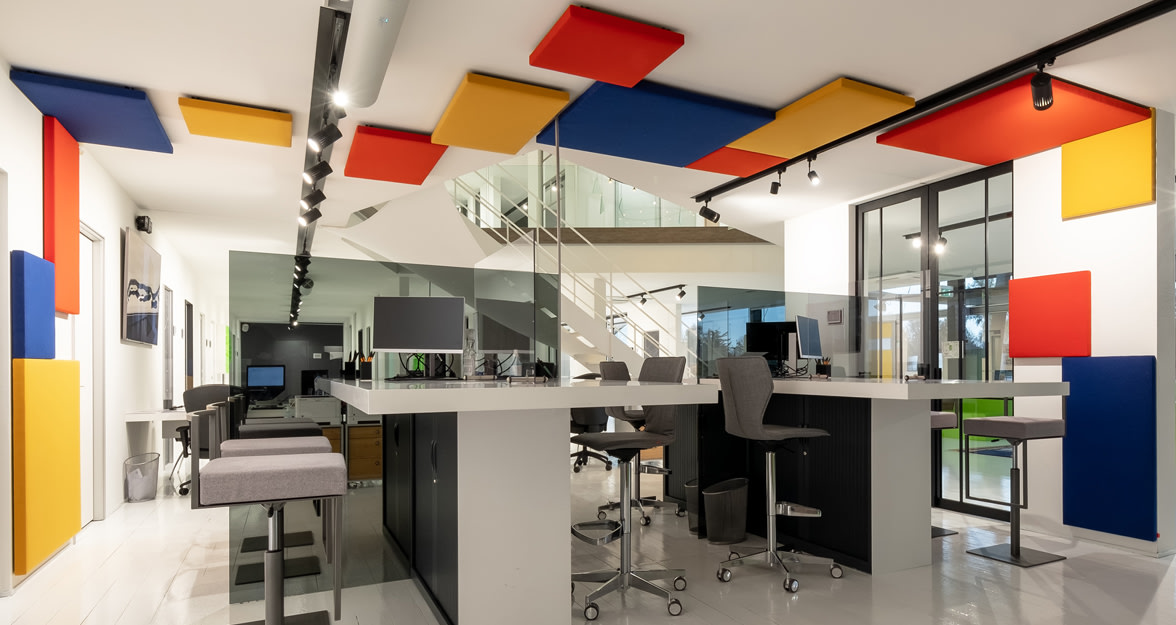 Anyway Doors wanted to improve the acoustics in their workplace by installing sound-absorbing panels. By doing so, they improve the liveability and intelligibility in this space. They came up with the idea of immersing these panels in accent colors.
The colors used are a definite wink to the artist, Piet Mondrian. They have nothing to do with the company colors or logo this time. But the sleek interior with mainly white and black tones lends itself perfectly to some accent colors. In this case red, blue and yellow panels that run from one wall across the ceiling to the next wall.
The fact that the panels hang on the wall and against the ceiling is unique. Together they form a unity. The panels do not disappear into the background, but stand out. It is the eye-catcher of this workspace.
Do you also suffer from echo and poor intelligibility? Drisag listens to your wishes and gives professional advice.
Do you want to have understandable conversations and be able to concentrate?


Don't hesitate to talk to us.
On the lookout for your perfect solution?
Our experts create the working environment that's perfect for you, with custom advice.