Box
Box allows you to work in silence or quickly discuss issues with your colleagues. The acoustic work unit consists of three models: a wall model, a single, and a double free-standing Box.
fabric
Faux leather
Leather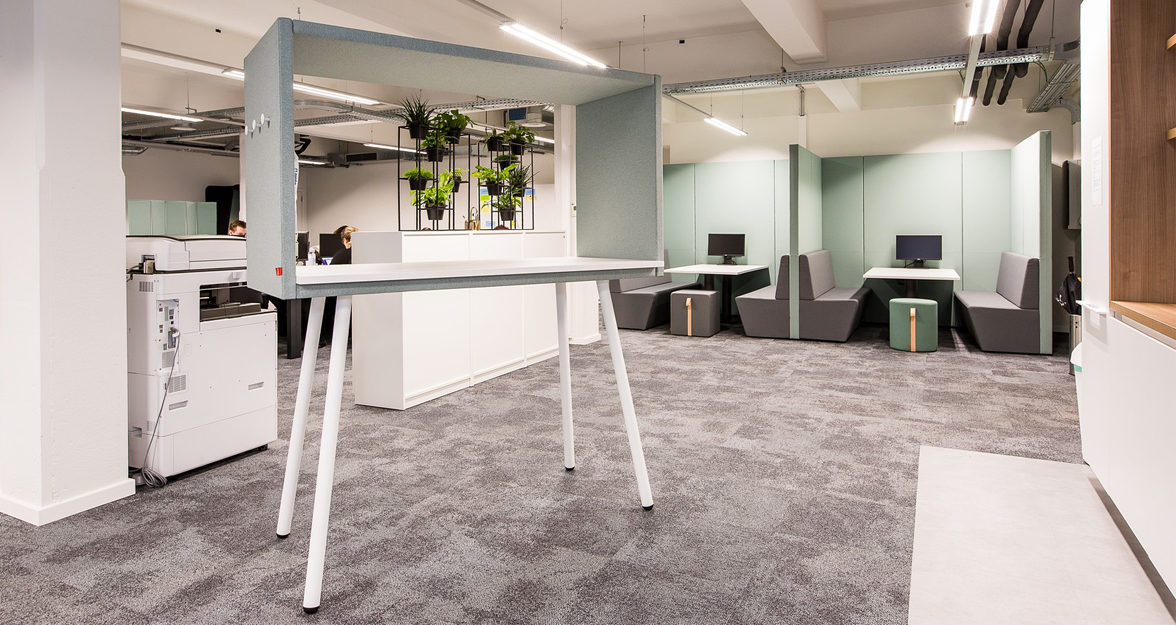 Customised fabrics
Our inspiration knows no boundaries. Neither do our fabrics. Discover the material and colour that best suits your needs, entirely in line with your house style or interior concept.
A model in 3D
Box Keen to find out more? Check out this solution in 3D in the virtual warehouse.
Need more details?
On the lookout for your perfect solution?
Our experts create the working environment that's perfect for you, with custom advice.